Fast forward time
6th May, 2022 14:06
When you are challenging someone in one of their bouts, what if they happen to be much slower than you?
The bout does not finish until both you and your opponent are completed.
Does this mean you have to sit and wait for them to finish?
Fear not. In Puzzlebouts you can fast-forward time.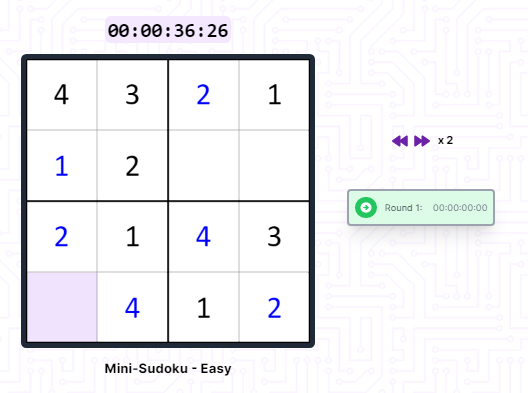 At any time you are challenging a bout and you finish all of the rounds before your opponent, a fast forward button will appear above their board allowing you to speed on through to the end at up to 32x normal speed.