0: Testing Testing
19th November, 2021 : 12.05
If you are successfully reading this then my thanks go to Ben Stokes and his Paper Website project.
I've just subscribed to his annual plan and I am super excited to be giving this a try.
I am a developer myself, so I am able to build complex sites, but when it came to creating something for myself, there was always something else to do that went to the top of the pile.
As I am writing this (on paper, with a pen) I am slightly worried that my writing may have become too joined up on occasions. So hope the algorithm can handle my writing!
Anyway, my primary purpose for setting this up is to document my own journey to build and launch a web project.
It's called Puzzlebouts and I'll be adding more about it in the coming days.
OK. I am about to use the app to take a picture of this page.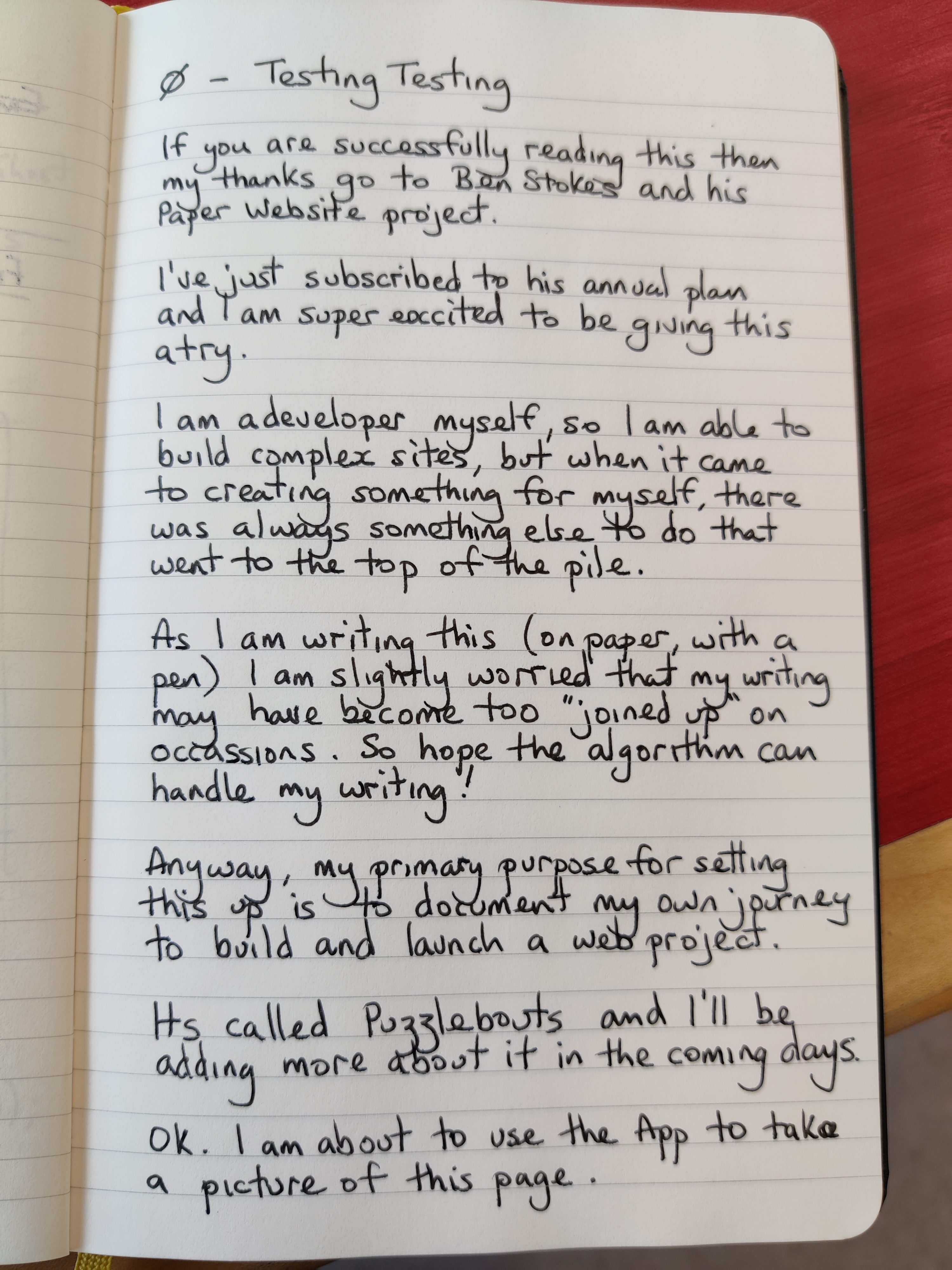 Edit: I'm adding this inside the edit functionality of the Paper Website site, so like I'm now typing at the keyboard. Super impressed with the accuracy of the character recognition. I only had to alter a couple of things.
The zero (with the fancy line through it) was interpreted as a dollar sign and I put the words "a try" too close together so it made up another single word.
Excellent. I am happy. I'll do a little bit of design and then I had better start my real work for the day.
More soon.